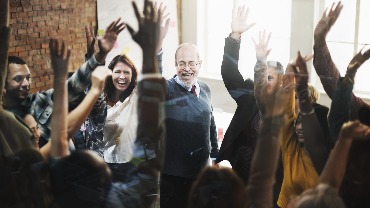 CULTURE DELIVERS the "Wow"
Employee Culture must be Driven to
Exceed Customer Expectations and
Deliver a "WOW" Experience (CX).
Only then will:
● AI-Future Digi-Transform be Achieved

● Customers be Overjoyed and Loyal
● Cross-Functional Innovation be Sustained
● Market Share and Profits grow.
CULTURE BRIEFING or SEMINAR
This Briefing or Seminar will:

● Break Down Silos and Change Employee Mindset

● Reskill / Upskill Employees with Current Content

● Inspire them to Embrace AI-DigiTransform

● Help them Exceed Customer Expectations

● Help them to Advance their own Careers.

You Will Learn How to
"Wow"
Employees + Customers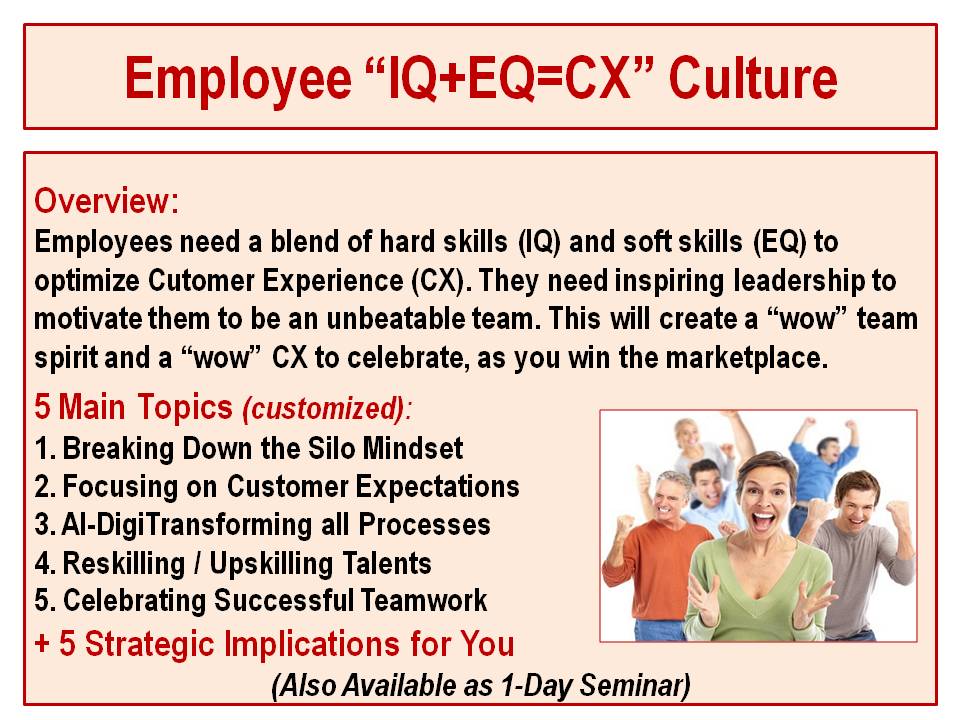 DIGITAL DNA CULTURE
Future Business Success Requires
a Digital Culture Built on 6 Elements:



1. Stakeholder Vision:
Leaders set a customer obsessed vision and social purpose, to deliver a "wow" experience to each customer.




2. Employee Innovative Culture:
Empowered teams of change agents are inspired to wow each customer, innovating daily.




3. Digital UpSkill / ReSkill:
Technology is changing daily. Companies must invest in digital and emotive skills to deliver exceptional service.




4. Digital Ecosystem Platform (DEP):
Futuristic companies are DEPs that embrace the latest AI, 5G, IoT, which are reinventing commerce and marketing.




5. Customer CX Digital KPIs:
Companies need future focused digital KPIs based on customer behavior and expectations in a mobile world.




6. Digital Customer "WOW" Experience:
In sum, the Customer will be wowed, will be 100% brand loyal, and your revenue and profit streams will climb as yet more customers (and their data) are drawn to your brand.